When people say they're going to have a snack.
Them: Me: Follow this blog for more LOLs
7 tags
When your crush says hi to you:
You're like:  Follow this blog, you'll laugh out loud!
Time to REFRESH your ABAKADA! Basahin ito sa...
kimpoyfeliciano: B, K, W, L, K, M, G, W, P, R, M, S, Y, T, W, K, H, H, H, T, W, P, H, H, H, S, Y, S, Y, T, M, N, P, R, K, N, T, NGA!!! :)) Ang saya maging Pinoy dba? Ndi nila gets yan! HAHAHA.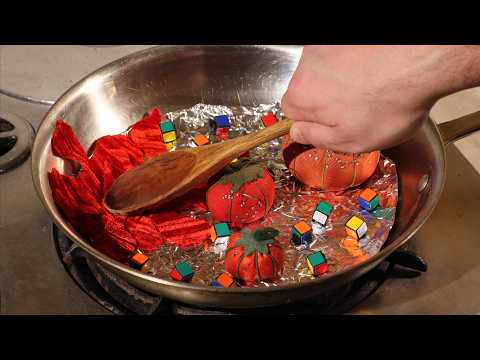 Reblog if your DAD is awesome.
Yung tengeneng feeling habang naiisip mong JUNE na...
This year July has 5 Fridays, 5 Saturdays and 5...
whatslifewithoutalittlechaos: acosmicspasm: applesgoneinnocent: MONEY. Only reblogging because I'm a greedy bitch who wants money. Hey doesn't hurt to reblog ya knoww and if money is involved…. YOU AIN'T TOUCHING MY MONEY reblogging because I think its fucking awesome that it's happening :) MONEEEEEEEEEEEEEEEEEY
Reblog if you have a dirty mind.
creolecupcake:
"May nalaman ako tungkol sayo...."
nagseselos: Ako: Ano? Friend: Ay wag na pala.  Ako: 
You want a guy's perspective? Ask your Dad.
Me: Dad, how can I be sure if a guy really likes me or not?
Dad: If a guy really likes you, he would do whatever it takes to be yours. You see, there are two kinds of "being interested". One is, when a guy likes you but has his heart open to other girls. This is the kind that isn't so serious about being serious. The other kind of "being interested" is the kind that I want a guy to be interested in you. This is the kind whose eyes are set on you, and only you. No other girls. The one that sends you those long text messages on how much he means to you, gives you goodmorning and goodnight calls telling you to have a good day and to have sweet dreams. If a guy really wants to you to be his, he wouldn't be ashamed to introduce you his friends and even better, his family. I would want you to have a guy that when he looks into my daughter's eyes, he feels like he doesn't belong anywhere else but your heart.
Kapag may spaghetti sa mesa
nakakabagabag: ITALIANS: Woah! My favorite! AMERICANS: Oh! It's dinner time! FILIPINOS: Putangina! Sinong may birthday?!
Celeb's Photos On Their Yearbooks
themonsterdaughter: Ryan Seacrest Eminem Lady Gaga Avril Lavigne Mariah Carey Leighton Meester Zac Efron Vanessa Hudgens Taylor Swift Chris Colfer Dianna Agron Lea Michele Miley Cyrus Selena Gomez Bruno Mars Justin Bieber Katy Perry OMG..i can't stop giggling 
leather love
cabbagerose: via: cabbagerose
if a camera lens is a circle, why are the pictures...
whatslifewithoutalittlechaos: tiazman: Reblogging for the GIFs! HAHAHA :) xpnah terfikir pulak. -__-? This is because of the lens is not actually a circle, the refractors in it ar rectangular, they just make the lenses circular so it's easy to rotate(Zoom).
La BubbleRoom/BubbleTree
cabbagerose: via: brocadedesignetc
Raise your hand if you don't believe the world is...
missredaholic: gerard-leto:
HIGH SPEED PHOTOGRAPHY :)
prettythoughtsbyjhen:
Getting Water At Night
weareallgettingby: Normal people: Me:
I Exist: CCTV installed campus-wide this summer →
danavalerio: College of Architecture Dean John Joseph Fernandez said cameras would be installed inside the classrooms of the Beato Angelico Building. "The purpose of installing CCTV cameras is to catch vandals red-handed, so we could lessen the cost of rehabilitating the classrooms,"… WTF :-/
Weird and Wacky Furniture By Straight Line Designs
1. little black dresser. 2. beaver cabinet 3. burnt table 4. oops! cabinet 5. bad table 6. canned bench 7. boom cabinet 8. accordian 9. cracked cabinet 10. crashed table 11. brian 12. melting cabinet 13. cindy 14. joined at the hip 15. raymond 16. tear away bench 17. squiddy 18. jack in the box 19. daddy long legs
"Life's too short for the wrong job"
the-monsoon: tomatoneedles: